The Hospital of God Grants Programme

August 2021 Update

Hospital of God

Grants Programme now open

Community Grants Program

Autumn 2021 Round
One of our charitable objectives is to provide grants to other charitable community organisations in the North East of England.
We hold each round of Grant Applications in two stages:
Invitation to submit your Grant Application via our website
Assessment and Evaluation of received applications

The invitation to submit your grant applications opens week commencing 16th August with a Deadline for submissions of Tuesday, the 7th September 2021 at 11:55PM.

Decisions on the applications are expected to be made in September 2021.

The trustees look forward to receiving your application.

Applying for a Grant:
Applications can be made using the application form on this portal, which must be completed in full and received by the deadline. Incomplete applications will not be considered. Applications must meet the eligibility criteria set out below.

You can start filling in the online application form and save it as a draft and complete it later - as long as we recieve the completed form before the deadline.
Some fields have a maximum word count set, you can still be as brief as possible.

If you should encounter any problems completing the form or have specific questions, please feel free to contact us administration@hospitalofgod.org.uk
Our grant fund is available to help and support people in the communities of the North East, specifically Hartlepool, Stockton-on-Tees, Darlington, County Durham, Sunderland, Gateshead, South Tyneside, North Tyneside, Newcastle-upon-Tyne and Northumberland.
We may award Grants initially for up to £3,000 for any application within a 12 month period. Consideration will be given for continuation funding on a maximum of two further occasions i.e. to extend the allocation up to a maximum of three consecutive years.
---
Thank you for visiting our website and taking an interest in applying for a grant. We have attached some information below that will help you to make your application.
To make a grant application, please use our new online portal. This can be accessed using the pink button below that says grants, or the button saying grants in the top right hand corner of our homepage: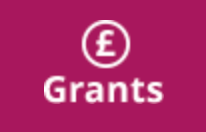 ---
Applying for a Grant:
This application form must be completed in full (incomplete applications will not be considered).
Applications can be made electronically via the portal (button is in the pink box above or in the right hand corner of our homepage.)
Applications are considered by the Grants Committee 2 times every calendar year.
---
Eligibility:
Grants will be awarded on the basis of how they achieve the following aims, to:
Empower local communities to help and support themselves creating and building on their strengths and assets.
Focus on those community members who are experiencing disadvantage
Help and support those not provided for by other means to meet unmet needs and/or support work which does not have a high profile
Support smaller local based eligible agencies working in the heart of their communities
Encourage emerging community-based groups and organisations, new ideas and initiatives
Encourage independent, self-funded groups, even if they are under a nationally recognised umbrella name
Support core costs or short-term projects where a direct benefit to people is demonstrated
We will not fund:
Capital works or money-raising appeals.
Statutory Education and related travel or adventure projects.
Holidays (unless for personal or group development).
National organisations (unless independently constituted and funded, delivering in the North East).
Conferences or feasibility studies
Medical equipment or related projects
General Appeals