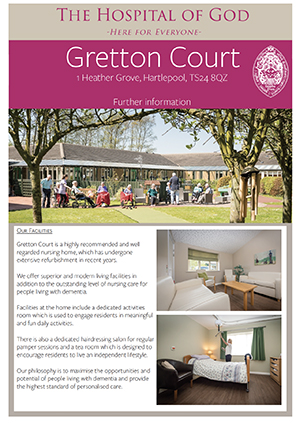 "I'm really happy, couldn't fault it, they care for the family as well as the resident. Staff are approachable, if I have a problem I can go to staff. They pick the phone up and talk to me, I'm involved in everything, how [family member] should be cared for and how I want them cared for. There's no place like home, it's lovely here."
Based in the seaside town of Hartlepool, Gretton Court is a highly recommended and well regarded nursing home that has undergone extensive refurbishment over the past few years. We offer modern facilities in a homely environment, as well as an outstanding level of nursing care for people living with dementia.

At Gretton Court, the wellbeing and happiness of our residents is our number one priority, and we promote this in all areas of the home. Gretton Court is tastefully decorated with the needs of people with dementia in mind. All of our facilities and colour schemes have been designed to be 'dementia friendly,' in order to promote the emotional wellbeing and independence of our residents.
We have a dedicated activities room, and coordinator, to engage our guests in fun and meaningful activities if they wish to participate. Gretton Court also has a dedicated hairdressing salon for regular pamper sessions, and a tea room which has been designed to encourage residents to live an independent lifestyle.
One of the highlights of Gretton Court is our beautifully planted and enclosed garden. This allows our residents to go outside as they please, whilst families have the knowledge that their loved one is in a safe environment. The garden provides a peaceful retreat for our residents where they can engage with the home's rabbit and local wildlife.
Our staff are fully trained in all aspects of care, and have completed specialist training around working with people with dementia in a meaningful and compassionate way. Our team of nurses and care staff are dedicated to providing a safe and welcoming home for our residents, and we always have a nurse on duty.
Meal are prepared in our own kitchen, and menus are discussed with the residents and their families to cater to likes and dislikes. We can cater for individual tastes and dietary requirements.
If you wish to find out more about Gretton Court, how to apply, and our fees, please download the PDF.
If you are interested in applying for a place at Gretton court or coming to see our facilities yourself, please contact:
Home Manager
Gretton Court,
1 Heather Grove,
Hartlepool,
TS24 8QZ
Tel: 01429 862255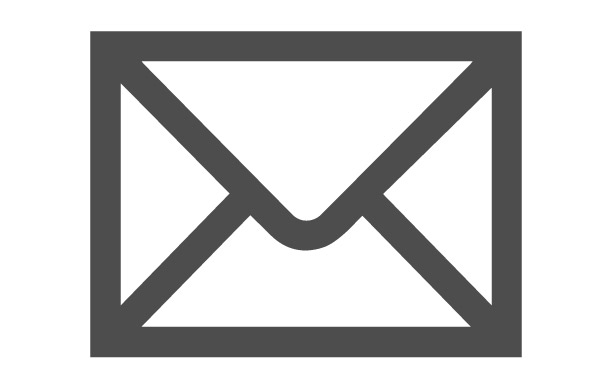 Jackie.Egglestone@hospitalofgod.org.uk
As one of the families that use the service says:
"It's good in here, couldn't be any better, they are on the ball the nurses and everyone. This is the place, there's no better place in the town or in the North East. It's a family atmosphere here, as happy as can be."